Key Holding Service Costa Calida
The House Maids will hold the keys of your property and upon request make them available to visiting owners, guests, tradesmen.
We will register with the local services as nominated key holders, which means that we will be contacted by the emergency services and will deal with a situation on your behalf.
Secure key holding service can be provided for less than 16 cents per day, enabling us to supply prompt action on request.
With The House Maids Key Holding service on the Costa Calida, you are assured a professional service, giving you peace of mind in the knowledge that your property is totally secure.
Included in price is one visit to to the property per month with dated photos taken so you have record of the visit.
Key Holding Prices
The House Maids Key Holding Services, hold the keys for your Spanish Property and attend the property should an alarm, for whatever reason, be activated.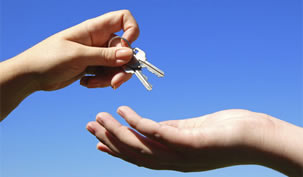 A prompt response to alarm activations is a vital link in ensuring the security of your property in Spain.
Contact us today to start using our key holding service